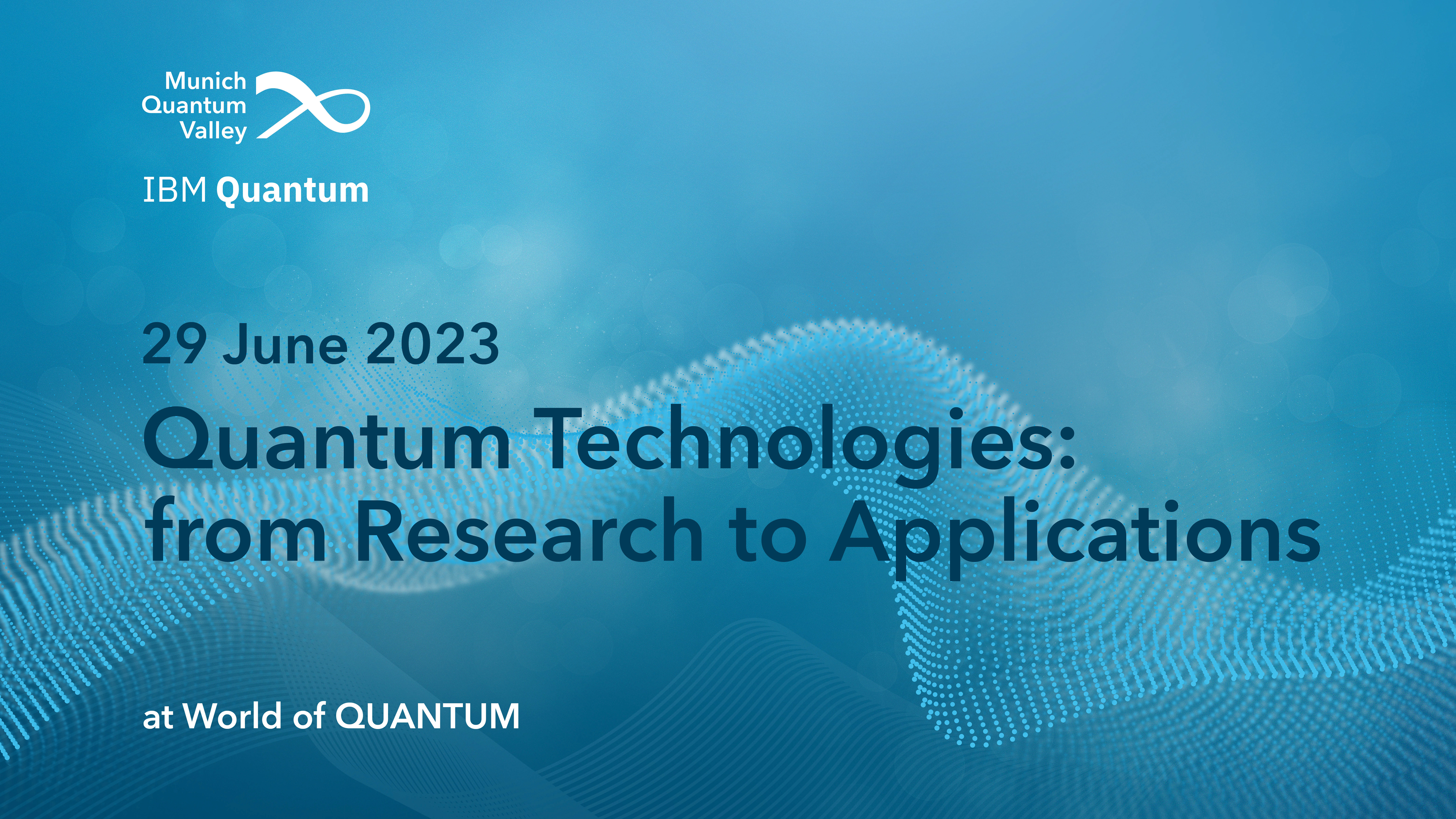 This day covers a breadth of topics with one common focus: research on useful quantum-technology applications, in particular quantum computing. We examine latest developments in quantum hardware platforms, quantum algorithms, quantum computing and high-performance computing integration, as well as some of the most promising quantum-computing applications. This session is aimed at everyone who wants to explore and discuss recent research and relevant quantum-technology use cases.
The event is hosted and organized by Munich Quantum Valley and IBM Quantum.
Please consider presenting a poster for the poster sessions during the day.
Submit your abstract here.

We look forward to seeing you 29 June 2023.